Project Summary
American History Restoration Gap Program – Colorado Circuit
Why choose this American History Restoration Gap Program – Colorado Circuit
Learn practical new skills around restoration and preserving historical sites, and expand your horizons!
Contribute to a project preserving American history, while experiencing the great American outdoors!
Take part in a group conservation project and adventure to make new friends!
---
Travel during COVID times
Given the special global circumstances and to ensure the safety of participants and local community members, this program has been developed with great consideration.
This Colorado American History Restoration Gap Program offers 4-weeks within the United States as part of a small group. Note that you might be required to take a PCR-test before joining the program. Our advisors are here to assist you with any pre-departure requirements.
---
The Program for American History Restoration Gap Program – Colorado Circuit
The goal of the program is to familiarize yourself with the historical significance of the area while working on preservation initiatives led by a local historical preservation organization. Through the experience, you will learn preservation and manual labor skills while working on saving historic places that have fallen into despair. This important work is vital to preserving America's historical and cultural resources for generations to come.
The first two weeks will be spent in Staunton State Park, just 40 miles southwest of Denver. Staunton State Park is a relatively new national park featuring high grassy meadows and granite cliffs. The restoration project involves working on a historic cabin, from roofing to carpentry, as it is at risk of significant damage due to weather and wildlife.
The second two will weeks of the program will be spent in the beautiful mountains north of Steamboat Springs, Colorado. The project involves the restoration of a historical guard station that was once used as a ranger residence but now to be rented to the general public to support Forestry commission work. Manual labor will include foundation repair, roofing repair, wall log renovation amongst other things. 
Each weekend, our group will take part in exploring the areas. Activities include:
Visiting Manitou Springs Cliff Dwellings and experiencing the Cave of the Winds, exploring the Garden of the Gods, Pikes Peak Mountains, and Cripple Creek where the donkeys roam free.

Exploring a gold mine, crossing the royal gorge bridge and then rafting beneath it in the canyons and gorges.

Spending time in Winter Park and get on the longest alpine slide, ride on a horse through the Rocky Mountain National park to spot some wildlife and experience a local rodeo!

A weekend in and around Steamboat Springs, enjoying the geothermal hot springs, hiking incredible trails, visiting waterfalls, riding an alpine toboggan and joining a game of squirt-gun in a maze!.

A night in Fort Collins for a ghost tour.
---
The Schedule for American History Restoration Gap Program – Colorado Circuit
June 6: fly into Denver and meet your group leader and other peers on the project. Drive to the project where you will set up camp.
June 7-11: Project work
June 11 (half-day) – 13: A weekend in Manitou Springs and Cripple Creek
June 14-18: Project work.
June 18 (half day) – 20: travel to Rocky Mountain National Park spending time in Winter Park and Granby before travelling to our next project.
June 21-25: Project Work.
June 25 (half-day) – 27: A weekend in Steamboat hiking, enjoying the hot springs and local activities.
June 28 – July 2: Project Work.
July 2: Drive to Fort Collins for a ghost tour.
July 3: Drive to Denver airport to fly home.
---
What skills do I need to be a Volunteer on this American History Restoration Gap Program – Colorado Circuit?
No specific skills are required for this project. All manual work involved in the program will be taught to you on site by the project directors. A reasonable level of fitness is required to partake in manual labor, hikes and other activities. Also note that depending on your network provider, cell phone reception at the project camps might a challenge, so be ready for some time connecting with nature instead of social media!
If the dates do not work for you, check out our American History Restoration Gap Program – Arizona Fire Circuit too!
RECRUITING FOR SUMMER 2021
Explore North America while gaining some experience
Develop new friendships with like-minded individuals
Discover American cultural sites and learn about preservation efforts
The Location
Where will I spend time in Colorado?
About the location
Colorado's first attraction to settlers was the gold mines with the Pike's Peak Gold Rush. Now home to many national parks, Colorado is a haven for nature lovers, fishermen, snowsport enthusiasts and hikers alike. Colorado State have a lot to offer, and you will get a taste of it all through your weekend activities!
Accommodation
Throughout your program, you will be accommodated in either a single tent accommodation provided during the week (for you to take home after your program!) or at a local lodge or hotel during the weekend.
Duration: 4 weeks
Cost: £4250 / $5350 for 4 weeks
Requirements: Age 18+
Location: Colorado, USA
Working hours: 5-7 hours a day Monday - Thursday and 3 hours Friday morning
Project availability: June 6 - July 3, 2021
Arrival day: Sunday June 6th, 2021
Accommodation: Single tent accommodation provided during the week (for you to take home after your program!) + Weekend accommodations at a local lodge or hotel.
Meals: 3 meals per day for the duration of the program
Airport: Scheduled pick up and drop off from

Denver International Airport

On the ground transportation: all transports between locations
Pre-Program

Preparation materials

On the ground training: cultural and safety orientation, project induction and activity training
Program activities: Cave of the Winds Tour, Manitou Cliff Dwellings entrance, Mollie Kathleen Gold Mine Tour, half-day rafting, Winter Park Alpine Slide Fee, Rocky Mountain National Park entrance fee, Rodeo, Old Town Hot Springs, Emerald Mountain Alpine Slide Fee, Amaze'n Steamboat.
Support: 24-hour local support and accompaniment by a team leader
Laundry: stipend provided for laundry
Welcome Package: Tent, Camp chair, water bottle, T-Shirt.
Flights to/from Denver, USA

Health Insurance

Sleeping bags and ground mats

Visas (for international participants if required)

Covid-19 PCR tests (if required)

Routine or country-specific vaccination if applicable



Gallery
Pictures from our American History Restoration Gap Program – Colorado circuit
Easy 4-step application process
APPLY ONLINE
Click here to apply online and pay your application fee to apply for your space on your chosen project. Our advisors will then contact you to guide you through the next steps.
TELEPHONE INTERVIEW
Once we've received your application, we'll review your details and be in touch to arrange your informal telephone interview with your Kaya Placement Advisor.
CONFIRMATION
Following your interview, we will provide you a placement offer. Once you are ready to confirm your placement and dates, you can pay your confirmation fee to book and secure your space.
GET PREPARED
When you have confirmed your project dates we'll send you your Welcome Pack and lots of other helpful information to assist you with preparing for your placement.
Similar Projects
Other

Projects in USA
Marine Science Internship in Belize
Join this amazing Marine Science Internship in Belize and get some real insight into marine conservation in the Caribbeans!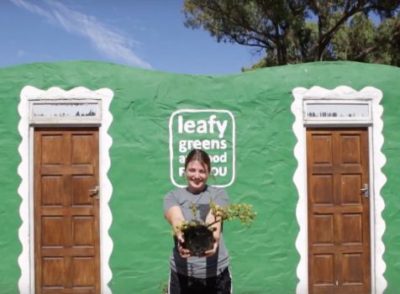 Sustainability Internship in South Africa
Join the sustainability internship in South Africa and make an impact environmentally, economically or culturally depending on your field!
American History Restoration Gap Program – Arizona Fire circuit
Take part in this 4-week American History Restoration Gap Program - Arizona Fire circuit and experience the Great American Outdoors!
American History Restoration Gap Program – Arizona Fire circuit
Take part in this 4-week American History Restoration Gap Program - Arizona Fire circuit and experience the Great American Outdoors!