Film & Photography Internships
Use your photography and film skills by interning with Kaya on a film or photography placement. Support community initiatives, environmental programs and NGOs by helping them promote their work and enhance their communications through film and image. With thousands of projects doing important work but lacking the resources to capture it effectively, you can make a difference by bringing your unique style and creativity to the table.
You can participate in activities such as creating portfolios for project beneficiaries, capturing wildlife or communities for social media, and producing short videos for websites or YouTube. Join us on a film or photography internship in Africa's Big 5 in Greater Kruger, Cape Town, or Belize's film camp, aimed at inspiring young people.
A creative eye and a camera are all you need to join us on this internship opportunity. Use your skills to produce impactful, emotional, and informative images, allowing projects to better communicate their stories and improve their sustainability.
Our Film & Photography Internships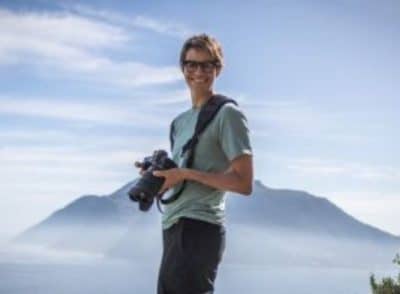 Photography Internship in South Africa
Refine your photography skills, enhance your CV and help create impactful images for a local NGO in Cape Town
Multimedia Internship in Peru
Multimedia internship in Peru to develop your CV/resume and help while supporting biodiversity conservation
Easy 4-step application process
APPLY ONLINE
Apply online and pay your application fee to apply for your space on your chosen project. Our advisors will then contact you to guide you through the next steps.
TELEPHONE INTERVIEW
Once we've received your application, we'll review your details and be in touch to arrange your informal telephone interview with your Kaya Placement Advisor.
CONFIRMATION
Following your interview, we will provide you a placement offer. Once you are ready to confirm your placement and dates, you can pay your confirmation fee to book and secure your space.
GET PREPARED
When you have confirmed your project dates we'll send you your Welcome Pack and lots of other helpful information to assist you with preparing for your placement.