Project Summary
6-week Gap Year program 2021: Thailand Culture and Service
Why choose this 6-week Gap Year program 2021: Thailand Culture and Service?
Use these uncertain times to reflect and focus on what you really want to do next.
Live a life-changing experience while giving back doing service-learning in both a community and environmental context.
Get a true Thai culture experience and return home with your head full of great memories and new friends!
---
Travel during COVID times
Given the special global circumstances and to ensure the safety of participants and local community members, this program has been developed with great consideration.
This Gap Year Thailand Culture and Service program offers a 6-weeks option to travel around Thailand as part of a small group. Thailand being COVID free requires for all international arrivals to follow a strict 2-week quarantine in an approved hotel. So on arrival, you will spend 2 weeks at a hotel on "quarantine". Not to worry, we have planned a structured daily itinerary that will keep your days busy enough and will start plunging you in cultural immersion. Once you have completed your quarantine, you will join in a 4-week packed full project allowing you to discover Thailand, its culture and its people! Note that if the current Thai restrictions were to change with a shorter quarantine, or no quarantine, your schedule below would be modified accordingly and you will spend more time in the rural village of Maedtaman described below.

Read all about our project reopening response to COVID-19
---
The Schedule
Day 1-14: In line with the current Thai Government regulations, for the first two weeks, the group will participate in a quarantine camp at an approved, 3-star, government hotel. Following country protocol, the hotel will provide single rooms, breakfast, lunch and dinner, complimentary Wi-Fi, and TV. You will be required to take 2 COVID-19 tests during your time on-site, and daily temperature checks. While it is inconvenient, don't worry, we will keep you busy during that time! Plans include:
Online Orientation with Kaya Site Director
Online Health and Safety Orientation
Online Thai cultural workshops
Zoom hangout sessions to meet others on the programs
And once you are out of quarantine, we have an awesome Thai culture and program waiting for you!
Day 15: Our group will head to the airport to take an internal flight from Bangkok to Chiang Mai. We'll check into our guest house, and explore the old town of Chiang Mai, before enjoying a celebratory welcome dinner.
Day 16 Today we meet the elephants at the elephant sanctuary, where we will spend the day learning all about these amazing animals.
Day 17: We will participate in an introductory language class, and a cooking class to learn all about Thai vegetables and herbs and then make five Thai dishes of your own!
Day 18: This is a free day to explore Chiang Mai and surrounding areas. Your program coordinator will have plenty of recommendations for the group to go explore on their own.
Day 19: Today we attend a Buddhist meditation retreat. At the temple we will learn about Buddhism from a monk. You will be able to take a vow of silence and go on the alms round with the monks.
Day 20: Returning from our meditation retreat, we will enjoy the rest of the day, relaxed.
Day 21-29: For our next adventure, we will travel to the rural village of Maedtaman and meet our host families. Kaya has worked with the local community here for more than 10 years, on a development initiative that includes conservation of the local environment, community development and teaching English at the local school.
We will dedicate 7 days at the village working on the service projects, immersing in Thai culture, and exploring the area. If you decide to travel during the March 2021 session, you will also experience Thailand New Year (Songkran) celebrations in the village, visiting the temple and making merit and pay respect to the village elders. An experience to remember!
Day 30: Today we leave the village, travel back to Chiang Mai. If you travel during the March 2021 session, you will experience the Thai New Year in Chiang Mai where people take part in the world's biggest water fight as well as traditional celebrations and parades. We will check out of the guesthouse and catch a flight to Phuket, where we'll check into our hotel.
Day 31: Our dedicated beach day in Phuket.
Day 32-34: We will take part in a service project in Kuraburi, Phang Nga area. The area boasts two of the world's ecosystems – jungle and coral reefs. Our group will play a role in protecting the local ecosystems by participating in an environmental conservation and restoration service activities.
Day 35-38: We travel by speedboat to nearby Surin Island – a paradise of white, sandy beaches, thick jungles, crystal-clear waters, and some of Thailand's best coral reefs. We will visit the original Moken inhabitants of this tropical paradise and take a long tail boat trip to the Moken village with a local guide. On Surin Island, we will be staying in a tented accommodation at the National Park headquarters (electricity generated from 6 to 10pm). You will immerse yourself for 2 days in the Moken culture through handicraft workshop, a forest hike, and a snorkeling coral reef exploration.
Day 39: We transfer to Khao Sok National Park and bask in the beauty of a 20 million year old rainforest and immerse in the natural environment while staying overnight in a jungle resort.
Day 40: You will awake to the sounds of nature, have breakfast and then head out for your Jungle Survivor activity. This day course is led by experienced park rangers. As you walk through the jungle, they will point out local resources, flora and fauna and teach you how to make a fire and cook a forest to table meal with rice and curries in bamboo. You will get to enjoy your freshly prepared meal sitting by the river and have time to relax with your group and swim if you wish. In the evening, go on a scheduled Night Safari to explore the jungle at night and learn about the many nocturnal animals and insects that come to life in the dark!
Day 41: After breakfast, you will transfer to Cheow Larn Lake. A guided nature hike will allow you to appreciate the outstanding beauty of this man‐made reservoir with its towering limestone cliffs and jungle‐clad hills. In the afternoon, we will be able to relax, swim from the footsteps of your bungalow or take a kayak out to survey the surrounding jungle and view wildlife.
Day 42: Awake early to catch the best of wildlife viewing in a longtail boat including the hornbills flying in the mist or gibbons playing in the trees. Travelling back across the lake, your boat driver will show you some of the hidden bays and rock formations that make the lake so special.
Once you arrive back at the Rajaprabha Dam, this will conclude your program, and you will transfer back to Phuket airport to catch your plane back home.
---
What skills do I need to be a Volunteer on this 6-week Gap Year program 2021: Thailand Culture and Service?
No specific qualifications are required other than enthusiasm for the experience, patience during your mandatory quarantine, and a flexible attitude willing to embrace the beauty of a new culture!
RECRUITING FOR SPRING 2021
To get away at this stressful time and gain experience
To participate in a culturally immersive program in Thailand
To make new friends while traveling
The Location
Where will I spend time in Thailand?
About the location

During your first two weeks, you will be staying in Bangkok, in a government-approved 3-star hotel with all the basic amenities you need to make those 2 weeks as enjoyable as possible.
Once you are able to transfer, the group will head to Chiang Mai to spend some time there where you will get the opportunity to explore the old town and the surrounding areas. There is plenty to do and see from the market held into the old town, to the night bazaars and the many temples, museums and rural-villages nearby.

During your time in the rural village of Maedtaman, you will experience the true Thai life! The village is about an hour away North of Chiang Mai. It is a much simpler and relaxed pace of life, where you will learn to go with the flow.
For the group's next adventure, we will head to Phuket, the biggest island in Thailand. Well known for its magnificent coves and bays, it is a great area filled with white sand beaches and is known as the world's finest beach destination!
Your next stop will be Surin Island, also a paradise of the fine white sandy beaches, but also thick jungles, crystal-clear waters, and some of the best coral reefs in Thailand. The area is composed of a group of five islands in the Andaman Sea between Myanmar and Thailand. It is home to the Moken community. There, you will learn about the brightly colored "Spirit Poles" and Moken homes, built on wooden stilts directly on the beach. You will have the opportunity to participate in a handicraft workshop and learn the traditional art of Moken weaving. You will get the chance to use forest Pandanus leaves to weave a natural bracelet and keep it as a souvenir to show your friends back home upon your return. You will also have a chance to do a forest hike where your Moken guide will highlight useful plants, including medicinal herbs, edible species, and those used in construction of traditional houseboats. You also go on a snorkeling coral reef exploration with a Moken guide to see the underwater life of the sea gypsies, how they have adapted to living in the water, and why they love it. Watch as your Moken guide spots sea turtles and sharks swimming in the waters. Your guide will take you to a wonderland of colorful tropical fish and allow you to witness the impressive Moken swimming techniques.
Then, the group will head to Khao Sok National Park and bask in the beauty of a 20 million-year-old evergreen rainforest and immerse in the natural environment. The area is well known for the huge limestone mountains, deep valley, exciting caves, wild animals and breathtaking lakes.
One of the most interesting areas of the national park is Cheow Larn Lake, where the group will be heading next. This man‐made reservoir has outstanding beauty with its towering limestone cliffs and jungle‐clad hills. This will be the perfect place to take longtail boards, enjoy a Thai style lunch of local vegetables and fresh fish from the lake, and immerse yourself with nature.  
Accommodation

Throughout your 6-week Gap Year program 2021: Thailand Culture and Service program, you will experience a variety of accommodations along the way to immerse you in the country and have different perspective:
Bangkok – single room in a 3* hotel with complimentary Wi-Fi and TV
Chiang Mai – double room in a guesthouse with complimentary Wi-Fi
Rural village – double room in a local host family
Phuket – double room in a local hotel with complimentary Wi-Fi
Surin Islands – tented accommodation with bedding provided at the National Park Headquarter. Electricity generated from 6-10pm
Khao Sok National Park – double room in a jungle resort
Cheow Larn Lake Spend – double room in a floating accommodation on the lake.
Duration: 6 weeks
Cost: £6830 / $7995 for 6 weeks
Requirements: Age 18+
Location: Variety of locations within Thailand
Working hours: 8 hours a day of activities
Project availability: Fall 2021- Start date September 15, 2021 and end date October 28th, 2021
Arrival day: Tuesday
Accommodation: shared room of maximum 1 other volunteer
Meals: 3 meals per day.
Airport: scheduled pick up and drop off from Bangkok Suvarnabhumi International Airport
On the ground transportation:

all transports between locations including flights within the program

Access to personal online Kaya Community account including:
– Pre-departure information pack for Thailand
– Fundraising Guide
– How to Manage your Money Abroad Guide
– Learning Reflection Guide
On the ground training: cultural and safety orientation, project induction, cultural immersion modules, cooking class, meditation retreat, trekking, Surin National Park entry fees, Moken experience, Khao Sok National Park entry fees.
Support: 24-hour local support with a team leader.
Flights to/from Thailand

Insurance

Visas

Police/Government Background Check; US and UK citizens will be processed through Kaya (admin fee applies). All other nationalities must provide local police check.

Routine or country-specific vaccination if applicable

Any costs for COVID-19 PCR tests required pre-departure and in-country
Gallery
Pictures from our
6-week Gap Year program 2021: Thailand Culture and Service
Easy 4-step application process
APPLY ONLINE
Click here to apply online and pay your application fee to apply for your space on your chosen project. Our advisors will then contact you to guide you through the next steps.
TELEPHONE INTERVIEW
Once we've received your application, we'll review your details and be in touch to arrange your informal telephone interview with your Kaya Placement Advisor.
CONFIRMATION
Following your interview, we will provide you a placement offer. Once you are ready to confirm your placement and dates, you can pay your confirmation fee to book and secure your space.
GET PREPARED
When you have confirmed your project dates we'll send you your Welcome Pack and lots of other helpful information to assist you with preparing for your placement.
Similar Projects
Other

Projects in Thailand
American History Restoration Gap Program – California Ghost Town Circuit
Take part in this 3-week American History Restoration Gap Program - California Ghost Town Circuit and experience the Great American Outdoors!
Marine Science Internship in Belize
Join this amazing Marine Science Internship in Belize and get some real insight into marine conservation in the Caribbeans!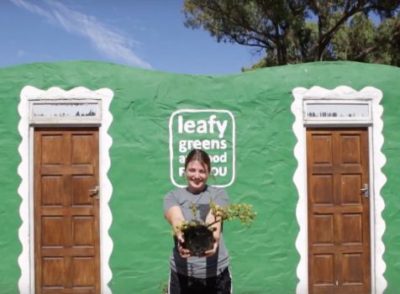 Sustainability Internship in South Africa
Join the sustainability internship in South Africa and make an impact environmentally, economically or culturally depending on your field!