Project Summary
What is the Marine Science Internship in the Cayman Islands all about?
Join a dedicated and passionate team of researchers and conservationists conducting impactful research in the Cayman Islands. As a research intern, you will have the opportunity to develop both professional and personal skills, whilst exploring pristine beaches, uninhabited wilderness and witnessing incredible marine life surrounding the island of Little Cayman. 
This internship is ideal for those looking to kick start their career in the marine science field. Interns provide valuable assistance in the delivery of marine research programs, in addition to carrying out an independent research project. Although some tasks are a requirement, the internship can be customized according to your skills and interests.
---
Why choose this Marine Science Research Internship program in Little Cayman?
Gain practical research experience whilst working alongside leading marine scientists and researchers. This internship is an opportunity to contribute to current research projects whilst developing data analysis and scientific writing skills. You will work as a scientific diver in training, and will play a key role in supporting the resident team conducting research and coral restoration activities, including field and laboratory exercises. Interns assistant in all the logistical planning and delivery, under the supervision of the director of research and research manager. 
This internship will enhance your CV/Resume, demonstrating your passion and commitment to marine conservation. All interns are required to conduct their own independent research project, including submitting a final report and delivering a presentation on their findings.
---
Role of the Research Intern
As a research intern you may be involved in the following activities:
Supervise and assist with field and laboratory activities

Input, organize and analyze data

Attend weekly staff meetings and conduct station tours

Deliver presentations on scientific findings

Create engaging external communications and outreach content

Assist visiting research volunteers

Submit a research report 

Ensure the successful operation of the field research and education station

Help facilitate research and technical dives
---
What skills do I need to be a Research Intern?
The marine science research internship is designed for anyone wanting to work within a science or environmental field, and passionate about conservation. Two researchers are accepted for each three month internship. Interns must be enthusiastic and willing to get involved in all aspects of the research work. Open water SCUBA certification is also required.
 To compliment your marine science studies with practical experience

To work alongside experienced marine and conservation researchers

Experience life on a remote island in the Caribbean
The Location
Where will I work in the Cayman Islands?
About the Location
The project is based in Little Cayman; the smallest island out of the three Cayman Islands. The island offers incredible diving spots, including Bloody Bay and Jackson's Bight and is the ideal island getaway for marine conservation enthusiasts.
Duration: 12 weeks
Cost: £6406/$7500
Requirements: 18+, open water scuba certification
Location: Little Cayman, Cayman Islands
Working hours: 9am-5pm (hours may vary)
Project availability: Speak to your Kaya advisor
Arrival day: Sunday
Accommodation: shared dorm room 
Food: 3 meals per day
Airport: transfers from Little Cayman (MWCL)
Access to personal online Kaya Community account including:

Pre-departure information pack for Cayman Islands
Fundraising Guide
How to Manage your Money Abroad Guide
Learning Reflection Guide

On the ground training:

On-site orientation
Project induction provided
Research mentorship

Support: 24-hour support including emergency contact numbers from local team
Excursion Planning assistance from local staff (activity prices may be extra)
AAUS instruction and certification
Flights (including to Little Cayman)
Diving rental equipment ($25 per day)
Insurance
Visas
Transport back to the airport
Routine vaccinations
Any costs for COVID-19 PCR tests required pre-departure and in-country
Gallery
Pictures from our Marine Science Research Internship program in Little Cayman
Start dates:
January 9th (application deadline November 15th)
April 10th (application deadline February 15th)
June 19th (application deadline April 15th)
September 11th (application deadline June 15th)
Easy 4-step application process
APPLY ONLINE
Click here to apply online and pay your application fee to apply for your space on your chosen project. Our advisors will then contact you to guide you through the next steps.
TELEPHONE INTERVIEW
Once we've received your application, we'll review your details and be in touch to arrange your informal telephone interview with your Kaya Placement Advisor.
CONFIRMATION
Following your interview, we will provide you a placement offer. Once you are ready to confirm your placement and dates, you can pay your confirmation fee to book and secure your space.
GET PREPARED
When you have confirmed your project dates we'll send you your Welcome Pack and lots of other helpful information to assist you with preparing for your placement.
Similar Projects
Other

Projects in Cayman Islands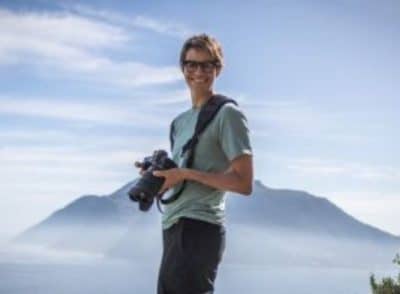 Photography Internship in South Africa
Refine your photography skills, enhance your CV and help create impactful images for a local NGO in Cape Town
Whale and Dolphin Conservation Internship in Ecuador
Join Kaya's whale and dolphin conservation internship on the Pacific Coast of Ecuador to protect habitats and species.
Marine Science Education Internship in the Cayman Islands
Join this fantastic Marine Science Education Internship in Little Cayman and experience life on a tropical island whilst contributing to meaningful conservation work!
Marine Science Education Internship in the Cayman Islands
Join this fantastic Marine Science Education Internship in Little Cayman and experience life on a tropical island whilst contributing to meaningful conservation work!